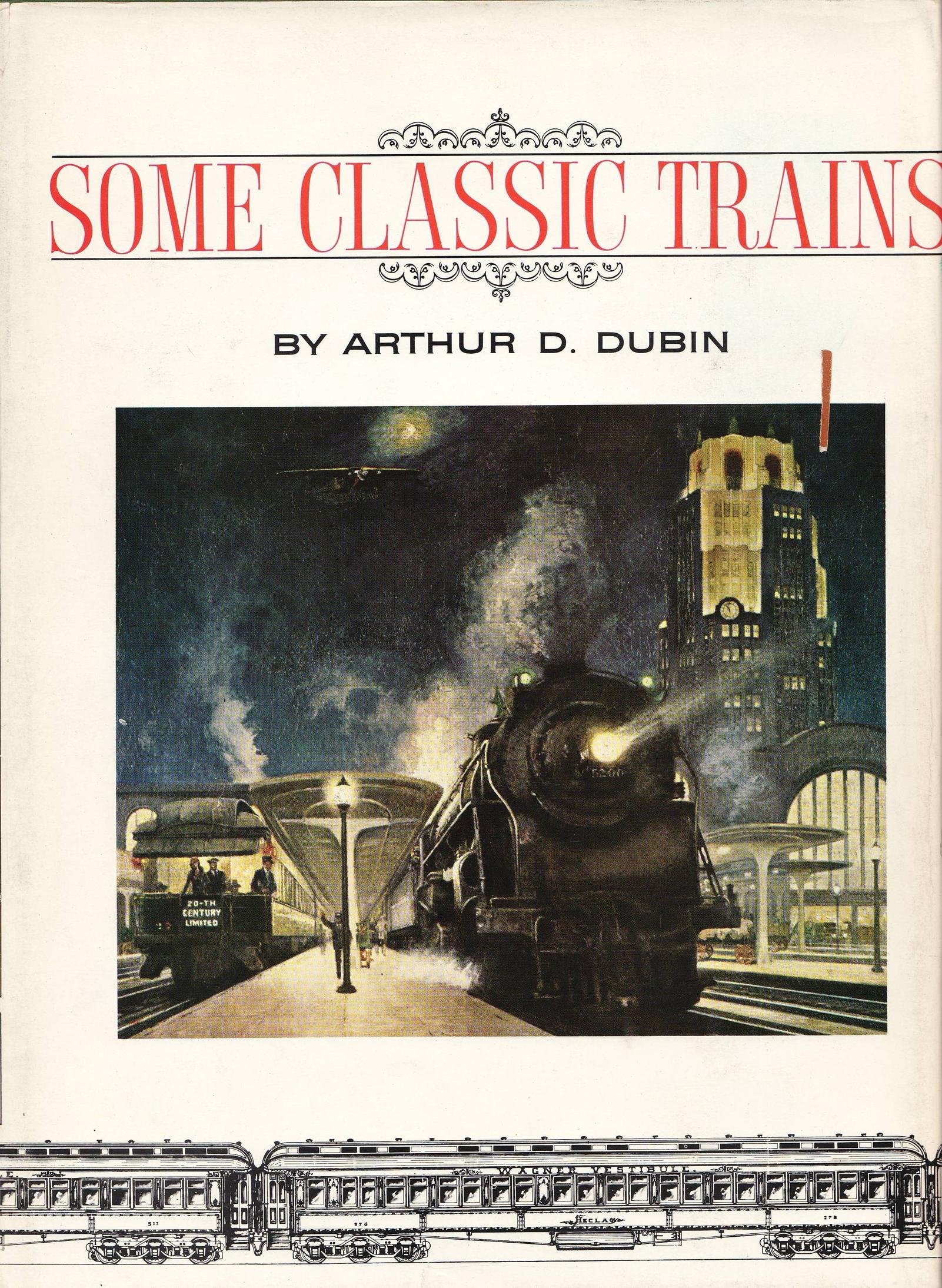 "Some Classic Trains" by Arthur D. Dubin
Hard bound 434 pages.
This volume is a portfolio of photos and descriptions of some of the most famous "Name" trains.
The book commences with an overview of cars and amenities that would be found on top notch trains of many railroads.
For the trains covered there are action shots, car views (both interior and exterior), car plans and some advertising material.
Among the 21 trains covered are the "Soo-Pacific", "20th Century Limited", "International Limited", "North Coast Limited" & "Florida Special".
There is a chapter on Interurban Classics and some special cars sets such as "The Cardinals Train" and "The Cuban Special".
There is a final chapter on special cars with many side views and several floor plans. A CPR Park car shows up in this section.
There are two colour foldouts to end this spectacular volume. This book was originally from the Society Archives.
If you have an interest in passenger trains this is a must have. The book is in excellent shape.
Cost which includes shipping is $55.00 (US orders in US funds).
Please Contact Us if you're interested in purchasing.